Mar
6
Fri
Grand Opening & Ribbon Cutting

@ Stephen M. Bush Memorial Shooting Range
Mar 6 @ 10:00 am – 5:00 pm
Mar
14
Sat
Postponed: 2020 Governor's Special Hunt Auction & Banquet

@ National Hispanic Cultural Center
Mar 14 @ 5:00 pm

As a result of the Governor's public health directive related to COVID-19, the Governor's Special Hunt Auction and Banquet scheduled for March 14, 2020 has been postponed. We will notify all ticket holders when a new date has been set and look forward to seeing all attendees at the rescheduled event. For anyone who purchased tickets or a table and is unable to attend the rescheduled event and is in need of a refund, please contact Gabi Gomez at the Santa Fe Community Foundation at 505-988-9715.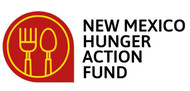 May
20
Wed
Habitat Stamp Citizen Advisory Committees

@ Virtual Meeting
The New Mexico Department of Game and Fish has scheduled statewide Habitat Stamp Program Citizens Advisory Committee virtual meetings (read more) for 2020. Citizen advisors will prioritize proposed Habitat Stamp projects for the next fiscal year. The public is welcome and encouraged to attend the following regional Citizen Advisory Committee virtual meetings:
Southwest: May 20 at 10 a.m.
Central: May 20 at 1 p.m.
Northwest: May 21 at 2 p.m.
Northeast: May 27 at 10 a.m.
Southeast: May 27 at 1 p.m.