Mar
14
Sat
Postponed: 2020 Governor's Special Hunt Auction & Banquet

@ National Hispanic Cultural Center
Mar 14 @ 5:00 pm

As a result of the Governor's public health directive related to COVID-19, the Governor's Special Hunt Auction and Banquet scheduled for March 14, 2020 has been postponed. We will notify all ticket holders when a new date has been set and look forward to seeing all attendees at the rescheduled event. For anyone who purchased tickets or a table and is unable to attend the rescheduled event and is in need of a refund, please contact Gabi Gomez at the Santa Fe Community Foundation at 505-988-9715.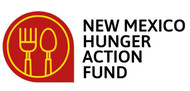 Jun
1
Mon
Bowhunter Instructor Workshop – Virtual

@ Online via Zoom
Jun 1 @ 6:00 pm – Jun 4 @ 8:00 pm
June 1,2 & 4, 2020
Contact Mark via via – jennifer.morgan@state.nm.us or megan.otero@state.nm.us
This workshop is required to become a certified bowhunter education instructor and will certify the instructor to teach both the Traditional and the Field Day Bowhunter Education student courses. All participants must register prior to attending.
Interested applicants need to first become certified Game and Fish volunteers. Below are the steps to become a certified volunteer:
1. Create a Customer Identification Account (CIN) with the Department at https://onlinesales.wildlife.state.nm.us/
2. Fill out a volunteer application at https://new-mexico.volunteers.kalkomey.com/
3.Once the application is approved, certified volunteers can sign up for the bowhunter education instructor workshop by contacting the Hunter Education Staff
Jun
6
Sat
Anglers can fish for free in New Mexico on Saturday, June 6, as the state celebrates National Boating and Fishing Week.
Anyone can fish for free in public fishing waters throughout the state Saturday, June 6, but everyone must observe bag limits and all other rules and regulations. For more information, please visit www.wildlife.state.nm.us.
Maps of public fishing waters, lists of where to find family-friendly fishing and tips on how to fish also can be found on the department website.