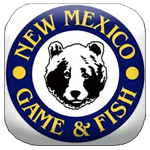 NM E-Tag allows hunters to tag an animal in the field using their smartphone. Upon submitting the date and time of kill for their license, the hunter will receive a tag number to hand-write on durable material to be attached to the animal.
Installation: Search for "NM E-tag" in the App Store or click the icon below:


A free mobile app is available from New Mexico Game and Fish Department to enhance hunting and fishing in our state.
The app offers easy access to hunting and fishing maps, fishing reports, license purchasing, rules and regulations publications, news releases, and more. The app includes quick access to Operation Game Thief, mobile-accessible wildlife.state.nm.us and New Mexico Wildlife magazine.
Features: The mobile app currently includes:
– GPS hunting map (GMU borders and land status)
– GPS fishing map (access points and hatcheries)
– NM Rules and Regulations publications
– License and permit purchasing and look-ups
– Operation Game Thief reporting tools
– Fish species list and descriptions
– News feed and social media links
– New Mexico Wildlife magazine
Installation: Search for "New Mexico" in the App Store or
click the icon below.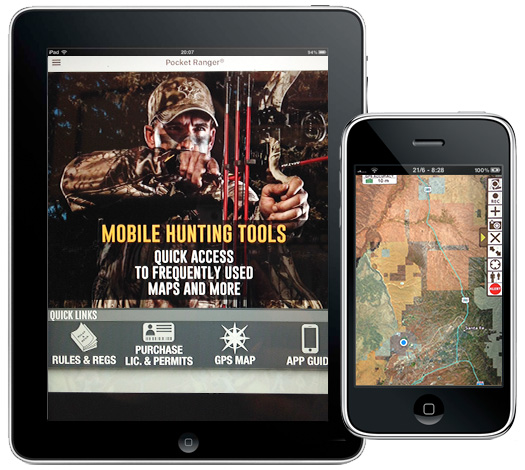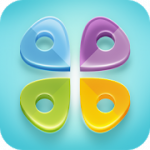 The Bureau of Land Management – New Mexico (BLM) and the New Mexico Department of Game and Fish (NMDGF) partnered to offer free maps of Big Game hunting units and recreational opportunities on public land using the CarryMap application.
The app offers fast display of maps, a full mobile data collection feature for creation of datasets and collect point, lines/tracks, and polygons, aerial/satellite imagery and other online services. To obtain the BLM-New Mexico CarryMap app, please visit the BLM website for information and support.