See also main Pronghorn Private Lands page.
Information for Private Land Hunters
Hunters wishing to hunt pronghorn on private land MUST obtain written permission, see Written Permission to Hunt Private Land (previously Courtesy Cards), from the landowner. Private-land pronghorn licenses are available over-the-counter. Private-land pronghorn licenses are valid on any private land in a specific GMU with written permission of the landowner(s). Over-the-counter  private-land pronghorn licenses are never valid on public land.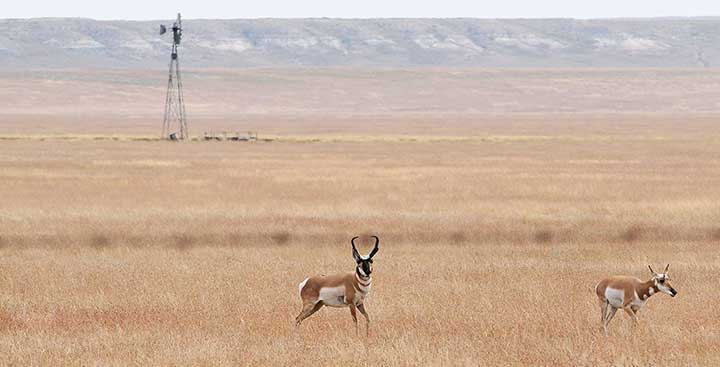 Hunters must choose from the public hunt codes available for the desired GMU as listed in the Rules and Information Booklet. Hunt dates, weapon type and bag limit are determined by the hunt code selected.
Only one pronghorn license may be purchased by an individual. A hunter may not possess a draw license and a private-land license for pronghorn in the same license year.
Important Pronghorn Links

Ranch Wide Landowner List (Updated 8-2-2019)