GAME COMMISSION CHAIRMAN MCCLINTIC REMEMBERED FOR SERVICE TO SPORTSMEN
ALBUQUERQUE – Jim McClintic, chairman of the New Mexico State Game Commission, was laid to rest Friday during a private ceremony in Albuquerque. McClintic passed away Feb. 15 after battling cancer the last months of his life.
A mass for Jim McClintic will be held at 10 a.m., Friday March 1 at John XXIII Catholic Community, 4831 Tramway Ridge Dr. in Albuquerque.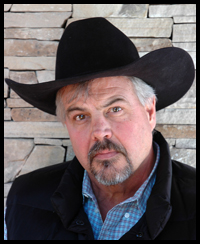 McClintic was appointed to the State Game Commission in January of 2007. He was elected chairman in January of 2009 and worked to ensure New Mexico's sportsmen were well represented during his tenure. A life member of New Mexico Trout, McClintic will be long remembered for his dedication to the San Juan Fish Habitat Enhancement Project. McClintic sought funding for the project from then Governor Bill Richardson, and remained involved as the dams and pools were constructed in the Quality Waters of the San Juan.
"He was an avid hunter and angler, a friend and a mentor," said Game and Fish Director Jim Lane. "I will deeply miss his direction, counsel, and friendship."
A lifelong resident of Albuquerque, Jim McClintic is survived by his brother, John McClintic, sister-in-law Patricia McClintic, nephew Jeff McClintic and wife Kim, nieces Michelle and Erin McClintic, grandnephew Paxton McClintic, and three grandnieces Kayleigh, Nataleigh, and Presleigh McClintic
The family established a website in Jim's honor, and the public is invited to view it at www.mcclinticrdm.com/jim.htm.
In lieu of flowers, the family requests that donations be made to favored charities in Jim McClintic's name.
###