Mar
1
Tue
NASP 2022 New Mexico Virtual State Championship

@ Virtual
NASP 2022 NM State Championship Flier
Registration February 1st, 2022 – April 2nd, 2022; Registration fee: $ 3.00 per shooter.,
Go to www.nasptournament.org to register a team or individual.
Teams may consist of 12-24 archers which must include no fewer than four of each gender. Only one team per school is allowed.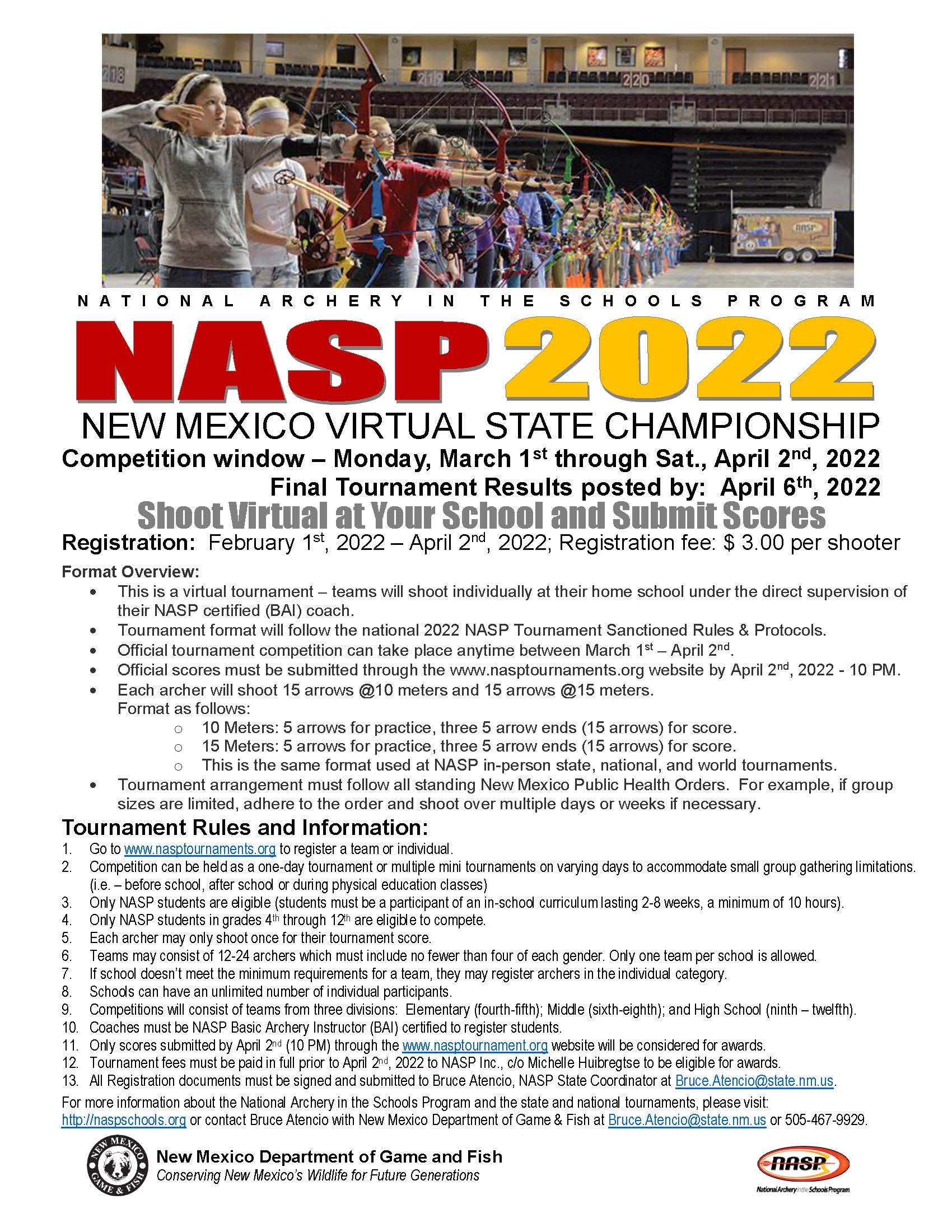 Mar
19
Sat
Dogs! A Science Tail

@ NM Museum of Natural History & Science
Mar 19 @ 10:00 am – 3:00 pm
NMDGF will work a booth to talk about some wild canid species in NM.
Event is open to the public. Please contact the NM Museum of Natrual History & Sciences for entrance costs into the museum.
Sep
24
Sat
National Hunting & Fishing Day 2022
Anglers can fish for free in New Mexico on Saturday, Sept. 25, as the state celebrates National Hunting and Fishing Day.
Anyone can fish for free in public fishing waters throughout the state Saturday, Sept. 24, but everyone must observe bag limits and all other rules and regulations. For more information, please visit www.wildlife.state.nm.us.
For information about where to fish and what to use, consult the department's weekly fishing and stocking report. Maps of public fishing waters, lists of where to find family-friendly fishing and tips on how to fish also can be found on the department website.