Wildlife Curriculum for New Mexico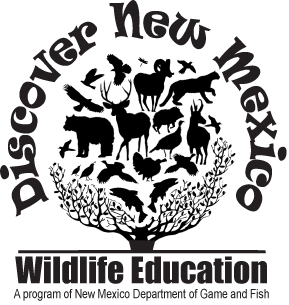 The Conservation Education team offers a new curriculum focused on New Mexico wildlife and wildlife management and their connections to many academic content areas. The majority of curriculum targets upper elementary and middle school grade levels.  There are a few lessons (Gone Fishing, Desert Bighorn, Rocky Mountain Bighorn) that are adaptable for grades 6-12. All lessons are correlated to the Common Core State Standards and current New Mexico Public Education Department Science Standards.
Our curriculum has been reviewed by New Mexico educators, and we are in the process of updating the lessons. Please feel free to use them.
Curriculum was designed for an online format, yet can be printed. We recommend familiarizing yourself with the content for any multi-media, website links, or PDFs that are referenced and needed in the lesson.