Hunting Lands, Programs, and Maps
The state of New Mexico offers a wide variety of lands from mountain to desert for hunting and fishing recreation.
Learn more about access to federal lands, Native American lands, New Mexico state lands, and private lands.
See also Land Access Rules.
New Mexico law requires written permission be obtained prior to hunting, fishing or trapping on private property.  Violations are a misdemeanor offense which can result in revocation of hunting and fishing privileges for three years. It is the sportsman/woman's responsibility to know the law and his/her location at all times.
The Department encourages all hunters and anglers to use this courtesy card. By exchanging information the sportsman/woman establishes clear communication with the landowner, records permission and provides the name(s) and vehicle description(s) allowed access.
Written Permission to Hunt Private Land (previously Courtesy Cards)
Always respect the private property of landowners.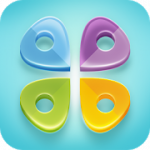 The Bureau of Land Management – New Mexico (BLM) and the New Mexico Department of Game and Fish (NMDGF) partnered to offer free maps of Big Game hunting units and recreational opportunities on public land using the CarryMap application. (See the 2021 BLM Hunting Recreation Maps Handout).
The app offers fast display of maps, a full mobile data collection feature for creation of datasets and collect point, lines/tracks, and polygons, aerial/satellite imagery and other online services. To obtain the BLM-New Mexico CarryMap app, please visit the BLM website for information and support.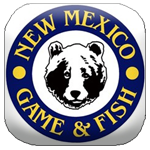 NM E-Tag allows hunters to tag an animal in the field using their smartphone. Upon submitting the date and time of kill for their license, the hunter will receive a tag number to hand-write on durable material to be attached to the animal.
Installation: Search for "NM E-tag" in the App Store or click the icon below: