Hunting Lands, Programs, and Maps
The state of New Mexico offers a wide variety of lands from mountain to desert for hunting and fishing recreation.
Learn more about access to federal lands, Native American lands, New Mexico state lands, and private lands).
See also Land Access Rules.
A free mobile app is available from New Mexico Game and Fish Department powered by Pocket Ranger® to enhance hunting and fishing in our state. Click here for more information.
The app offers easy access to hunting and fishing maps, fishing reports, license purchasing, rules and regulations publications, news releases, and more. The app includes quick access to Operation Game Thief, mobile-accessible wildlife.state.nm.us and New Mexico Wildlife magazine.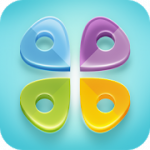 The Bureau of Land Management – New Mexico (BLM) and the New Mexico Department of Game and Fish (NMDGF) partnered to offer free maps of Big Game hunting units and recreational opportunities on public land using the CarryMap application.
The app offers fast display of maps, a full mobile data collection feature for creation of datasets and collect point, lines/tracks, and polygons, aerial/satellite imagery and other online services. To obtain the BLM-New Mexico CarryMap app, please visit the BLM website for information and support.
Quick Links: Land Access & Maps
New Mexico state law requires sportsmen to obtain written permission prior to hunting, fishing or trapping on posted private property (NMSA 30-14-1). Violation of this statute is a misdemeanor offense and could lead to a revocation of hunting and fishing privileges for up to three years. Ignorance is no excuse, it is your responsibility to know the law and your location at all times.
New Mexico Department of Game and Fish encourages all hunters and anglers to use courtesy cards (see link below). By exchanging information on a courtesy card, a positive landowner-sportsman contact is established. Landowners are much more likely to all allow access if they have the names and vehicle descriptions of sportsmen.
Private Property Courtesy Card Printable
Please respect landowners' private property.