Mar
14
Sat
Postponed: 2020 Governor's Special Hunt Auction & Banquet

@ National Hispanic Cultural Center
Mar 14 @ 5:00 pm

As a result of the Governor's public health directive related to COVID-19, the Governor's Special Hunt Auction and Banquet scheduled for March 14, 2020 has been postponed. We will notify all ticket holders when a new date has been set and look forward to seeing all attendees at the rescheduled event. For anyone who purchased tickets or a table and is unable to attend the rescheduled event and is in need of a refund, please contact Gabi Gomez at the Santa Fe Community Foundation at 505-988-9715.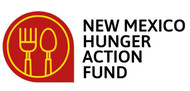 Mar
18
Wed
Deadline: 2019–2020 Late Harvest Reports
Deadline to submit late 2019–20 harvest reports for deer, elk, pronghorn antelope and turkey. All 2019–20 license holders must report to be eligible for 2020–21 draw licenses. Reports can be submitted online or by telephone. See 2020-21 New Mexico Hunting Rules & Info Book.
Failure to report for these species by this date will result in rejection of all draw applications. An $8 late fee applies after February 15, 2020. Remember to keep your confirmation number.
Deadline: 2020 Big-Game Draw Application
Mar 18 @ 5:00 pm
Deadline to apply for 2020 Draw Licenses for Barbary sheep, bighorn sheep, deer, elk, ibex, javelina, pronghorn and oryx, and to apply for Private-land Only Deer License for Units 2A, 2B, 2C, 4 and 5A. Applications must be completed before 5 p.m. Mountain Daylight Time (MDT). See 2020-21 New Mexico Hunting Rules & Info
Mar
23
Mon
2020–21 Over-the-Counter License Types Available